Back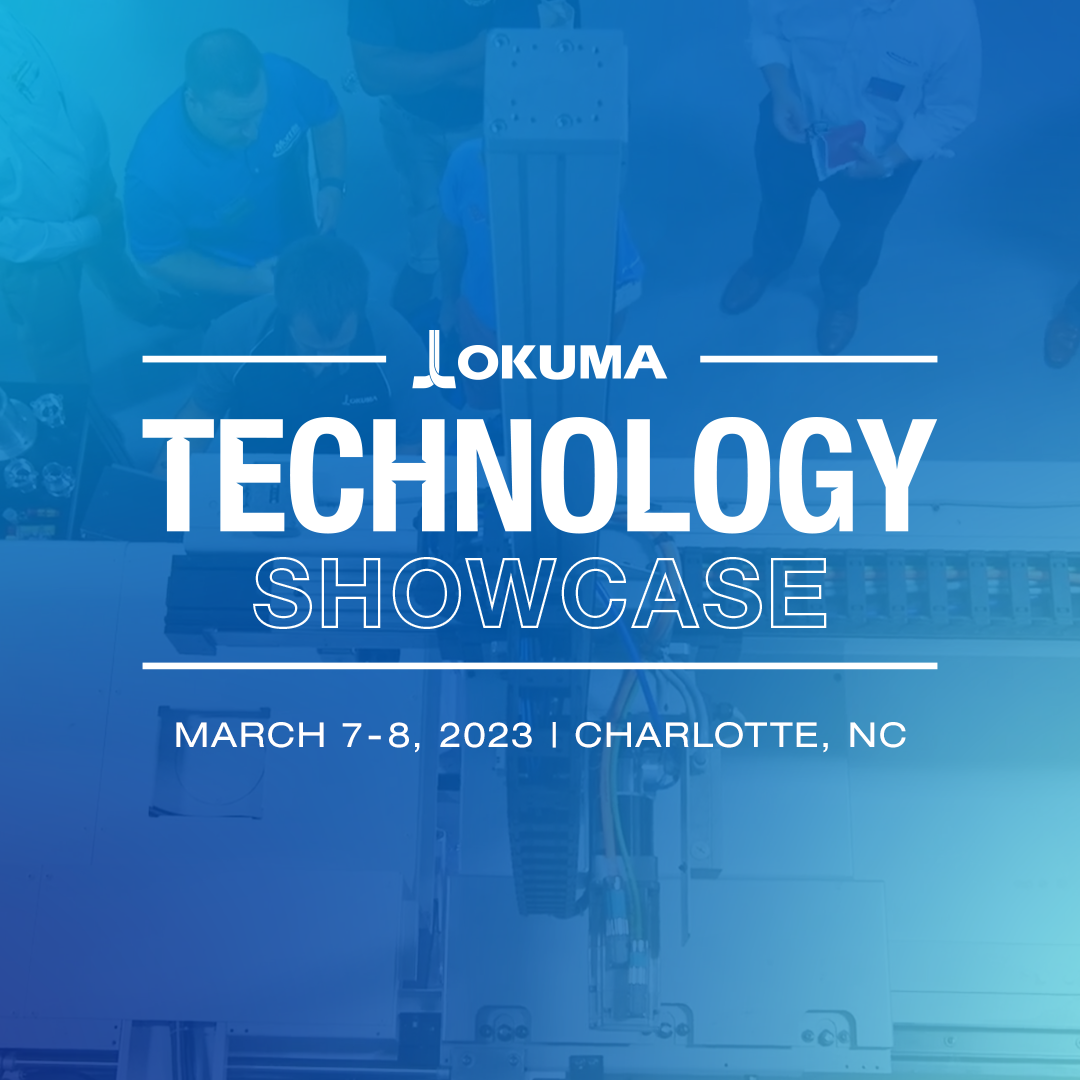 Okuma Technology Showcase – March 07 & 08, 2023
Date and Time
Tuesday, March 07, 2023
9:00 AM to 3:00PM
Wednesday, March 08, 2023
9:00 AM to 3:00PM
Locations
Visit Begins at:
Partners in THINC Showroom:
1248 Sam Neely Road
Charlotte, NC 28278
Visit Also Includes:
Okuma America Headquarters: 
11900 Westhall Drive
Charlotte, NC 28278
About this event
Celebrating 125 Years of Machining Innovation!
Join Okuma and partners for a dynamic technology showcase event! Engage with cutting-edge CNC machines, automation systems, industry-leading partner technologies, influencers, and Okuma's newly-renovated headquarters facility.
Event Highlights:
✔ Demos on every machine
✔ Multiple Automation Systems
✔ High-Speed Machining Functions
✔ Most Powerful Vertical Lathe on the Market
✔ New pre-production part visualization feature
✔ Free trial of AOT Conversational Program (PC-Based)
✔ Industry Icons John Saunders (NYC CNC) & Toney Gunn (MTD CNC)
✔ Pre-Scheduled Tours of Richard Childress Racing
Okuma Open House Registration
To learn more about this event and to register, please visit the Okuma Event Registration Page for more details!
REGISTER TODAY!