Back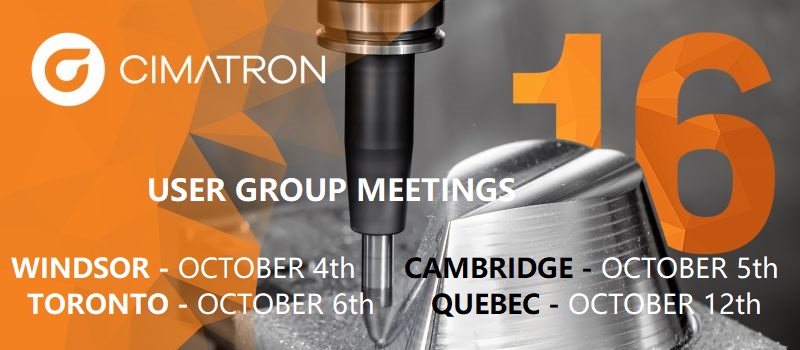 Cimatron 16 User Group Meetings – Oct 06, 2022
Date and Time
Thursday, October 06, 2022
8:30AM – 1:30PM
Location
EMEC Machine Tools Inc.
205 Admiral Boulevard,
Mississauga, ON
L5T 2T3
About this event
Learn More about Cimatron 16
EMEC Machine Tools Inc, will be hosting a one day networking event for the Cimatron 16 user group.
Join us for a complimentary one-day technical workshop where you will learn the latest Cimatron 16 software features and techniques to optimize your productivity.
WHY SHOULD YOU ATTEND?
✔ Meet face-to-face with Product Specialist
✔ Get an overview of all Cimatron 16 has to offer
✔ Learn Cimatron 16 tips & tricks
✔ Network with your local Cimatron software community
✔ Complimentary lunch will be provided.
Cimatron 16 User Group Event Details
To learn more about this event and to register, please visit the Cimatron Event Registration Page for more details!
REGISTER TODAY!