Deal of the Month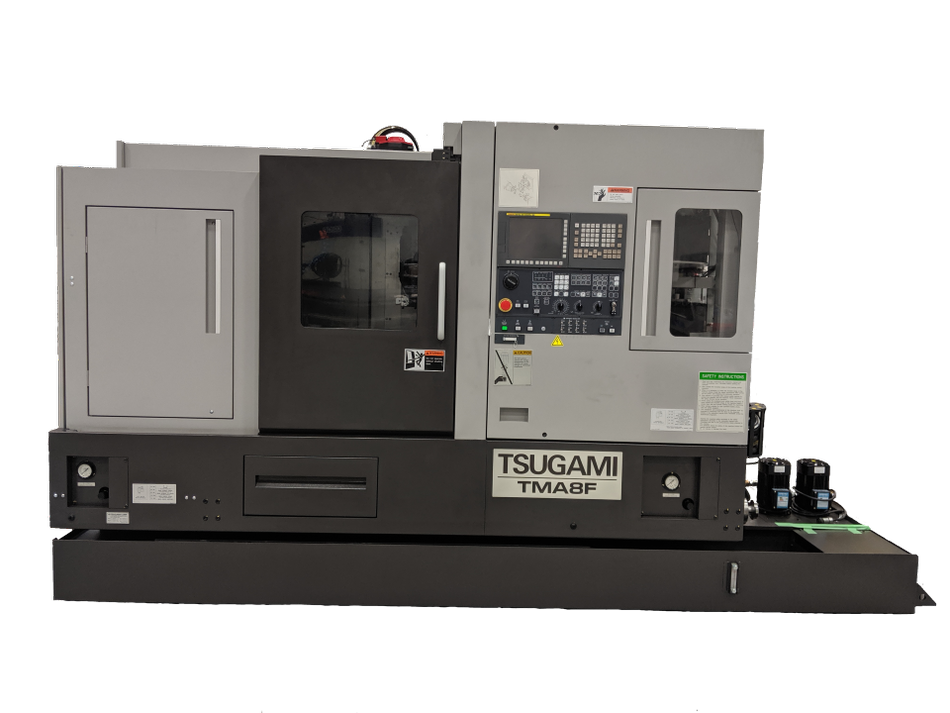 TMA8F-June
65 mm, 5-Axis Multifunction Turning Center
The TMA8F is a 6-Axis Turn/Mill equipped with a 60 tool magazine and the ability to perform full 5-Axis simultaneous machining to machine complex parts complete in a compact, flexible machine tool. You can take the most complex part and perform a full range of operations: CNC milling, drilling, tapping, compound angle work, turning, boring, and threading in a single set-up.
FINDING THE RIGHT FINANCING OPTION
Our expert team will discuss with you to find the best options available to your company.
CONNECT WITH US
interested in a machine or have a question?
Whether you have a specific need in mind, or still in the planning stage, lets talk. We can work together to find a solution to help your business achieve its goals.
Connect with us